About Catherine Dore
– Owner & Perinatal (Remedial) Massage Therapist, Infant Massage Instructor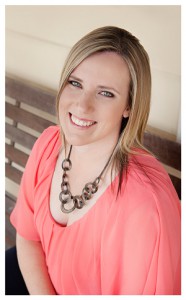 "It takes a village to raise a child"
The above quote is one of my favourites. When a village raises a child, the child grows up in a love-filled, nurturing community where parents are given the gift of sharing their parenthood with an entire support network.
My aim is to be just one hut in your village. Or in today's terms, one support hub in your Brisbane patch. Not only do I provide pregnancy massage, postnatal massage, remedial massage and baby massage classes, but I also offer a listening ear if you want it; and I'm humbled that many mothers trust me as their sounding board and/or confidant.
The village I offer you
Gateway
If you want it, I provide a gateway to a network of service providers and healthcare professionals who will help you navigate your way through this wonderful and challenging time of your life.
Interaction with other mothers
In my infant massage classes you'll not only learn baby massage techniques, you'll interact with other like-minded mums who are also juggling a new born baby with future preparations for returning to work.
My qualifications & memberships
Qualified Remedial Massage Therapist – 2008
Qualified Infant Massage Instructor with the International Association of Infant Massage (IAIM Australia)
Pregnancy & Postnatal Massage training with Burrell Education, London UK
Abdominal Scar Tissue Massage with CK Massage Training
Pregnancy Massage Certification, Prenatal Massage Practitioner, Postnatal Massage Workshop with Pregnancy Massage Australia.
Member of Massage & Myotherapy Australia, formally Australian Association of Massage Therapists (AAMT),
I have been a Remedial Massage Therapist since 2008, and since 2011 I have focused on pregnancy, postnatal & infant massage.  I have been very fortunate to have worked for several years in clinics and centres alongside Midwives, Obstetricians, Physiotherapists, Chiropractors, Osteopaths and a number of other wellness practitioners.
I believe the road to overall health and wellbeing often requires a multi-faceted approach, and that is why we regularly collaborate with other leading women's health professionals.
When I have a spare minute …
Spare minutes are rare, but when they come by you'll find me reading/listening to books and articles relating to all facets of wellbeing, including: immune function, touch, infant mental health, muscular dysfunction, biomechanics, and more. If you have any book recommendations, I'm always (a bit too) excited to hear from you!
Outside the clinic
When I'm not in the clinic I'm spending time with my little family.  My daughter definitely keeps me on my toes!  We love catching up with our mum's group, going to music in the park and finding new spots for picnics when the weather allows.
In my pre-baby/pre-Covid life I loved to travel.  I look forward to being able to use my passport again one day.   I am very fond of South America, So much so that I have been twice now.  I thoroughly enjoyed the people, the food, the culture and the language.