Essential Tip For Massaging Your Baby At Home
Are you massaging your baby at home?  Do you want to know where to begin?
It all starts here!  Listen in and discover what my hot tip is for massaging baby at home.
I've thrown in a BONUS tip that will save a lot of clean up!
Enjoy!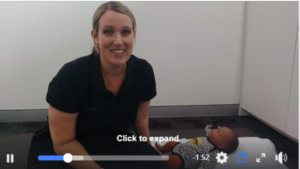 Want to know more about safely and confidently massaging your baby so you can really make your time worth while, and tap into the full spectrum of benefits baby massage has to offer?
New baby massage courses starting all the time.  See our upcoming dates for our 5 Week First Touch Infant Massage Programs HERE.
If you enjoyed this post, subscribe to get updates. It's FREE!